Learn How to Decode & Re-Code Faulty Mental Programs & Provide Transformative Therapy & Coaching.
7 Wednesdays, January 11 to Feb 22
10-11 AM, Pacific Time – Live on Zoom
Hi, I'm Dr. Manijeh Motaghy,
So happy you are here. I'd like to tell you a bit about myself and the course.
I'm a learner by nature, a training designer by profession, and have developed a strong mind and heart. I have had a fair share of challenges and suffering in life such as divorce and the loss of my child. I got my Doctorate in Organizational Psychology in 2008 and since then I have expanded my understanding of the human mind and behavior extensively.
Throughout my own journey of healing and optimization and training thousands of students and clients, I've realized how prevalent it is to feel disconnected, confused, stuck in sorrow and shame, in the victim loop, and biased thinking. Deep diving, I found some key understandings that most people miss in life, causing a cascade of traumas, pain, and a bond with suffering.
Able to achieve these key understandings and resolve the associated pitfalls for myself and most of my clients, I set out to provide mental health and other coaching/training professionals these key understandings along with step-by-step strategies and solutions that can help unbind humanity from suffering.
This workshop introduces my Life Optimization Method, LOM. A method for self-healing and optimization and powering up a transformative practice. LOM is a timely methodology that also enables people to live in ways that heal the planet and change its gloomy trajectory into a flourishing state. An approach that helps you and your clients not just manage, but thrive in life.
This Workshop Is For
Therapists, coaches, meditation teachers, and other training professionals who positively influence society.
By gaining personal Life Optimization and spreading these effective principles and skills, you can reduce ignorance and biases, pain and suffering, and increase human happiness, globally.
We Invite You to Be a Part of This Great Movement and Legacy.
It's A Unique Superior Training
Practicality, authenticity, and wholesomeness.
Empowering the greatest movement of the century, to Regenerate Humanity and Earth.
Whole-system training provides pertinent knowledge, source codes, and the means to develop dependable happiness and sustainable life.
Resolving both human pain and suffering & impacting the world in vital positive ways.
A product of the instructor's personal journey into the deep dark caves of her mind. By penetrating and resolving her own traumas and developing essential traits she models living a happy fulfilled life.
No other human development training offers such a full-spectrum approach.
My Journey To Live an Optimized Life.
My family and I immigrated to the United States when I was fifteen. I found it difficult to cope with new cultural values, systems, and language. I had lost a lot leaving the environment I grew up in. A shy and quiet teenager with sadness that was with me all the time, and no one noticed. My parents were busy coping and even needed my help. 
Frustrated with challenges, they fought a lot and within the first year in a foreign land, my twin sisters were born. Now I got even less attention.
I had to sort through a lot of confusion in my mind, find out what I wanted to do, and my own way to college. In the first year of college, my friend's uncle asked what I wanted to do. 'To become a therapist,' I said. Why? he asked, 'Because I want to help my friends and family.'
He laughed hard and walked away. Not knowing why he laughed left me feeling ashamed. Thinking, I shouldn't have shared if my family could use therapy, I dropped that idea and looked at fashion design, as I was good at art.
Still confused, I meandered in college from topic to topic and finally finished fashion design at a reputable school. But it felt too shallow, too much work to make the outside look good, while people including myself were aching inside.  
Life took me on a ride. To get out of the home chaos, I married a man who showed me attention and love. Nothing had changed, the same emotionally reactive and dramatic life.  To save myself from worry and anxiety, I focused on fixing others, their faults, their wrong behaviors, and their consequences. Like a full-time firefighter, I burned out.
Eventually, I hit bottom and realized my happiness wasn't going to come by blaming others and fixing their issues. With raising two teenage boys, managing businesses and social life, education and personal reform was really tough.
Regardless, I continued schooling, going to Codependent Anonymous meetings, and ended up divorcing after 23 years, in the middle of graduate school.
The one light at the end of this tunnel was the vision that one day I'd stand on that stage and receive my Doctorate Degree. The day I would become free of pain and suffering. So, I thought!
In 2007, I met Daniel, who was a Buddhist and a meditation teacher. I became deeply interested in the Buddha's teachings and Mindfulness for there was logic, compassion, and non-judgment in those teachings. I read Buddhist books I couldn't understand, went to retreats when I couldn't sit still for a minute, and gradually learned to understand my thoughts, feelings, choices, and the impact of my choices. I learned how to refine my intention and course correct my actions to live a happier life.
I encountered loads of faulty notions about myself, my needs and desires, my relationship with everyone, everything, and life. I was determined to develop more ease and peace in my life.
One day, my partner couldn't make it to teach his class so he put me on the spot at the last minute to fill in for him and teach meditation and Mindfulness. He insisted that I could handle it. Afterward, three ladies asked where else I taught so they could attend my classes. I wasn't dubbed a teacher, so I refused. But they insisted and one of them wrote a check right there and then and hired me for private lessons.
Out of nowhere, I'd been given the responsibility to pass on my understanding of Mindfulness and meditation. That responsibility catapulted me into another level of learning and developing myself. 
Mindfulness and intentional living, learning, and teaching became my life. I felt empowered to live, breathe, and dream of solutions to human suffering.
My dedication to learning and growth surpassed any other priority and resulted in great benefits for myself and everyone around me. I've become highly self-aware, kind and non-judgmental, patient and understanding, skilled in communication, focused, and purpose-driven. All of this yielded the development of a superpower to understand life's hidden truths and the ability to articulate them effectively.
It became my rescue through the tsunamis of grief after the death of my beautiful son. A new level of self-compassion, which deeply enriched my teachings and transformational effects.
Manijeh, I just want to let you know what an inspiration you are to me to stay on this path. Your ability to find joy and happiness in light of the passing of your son never ceases to amaze me. Thank you.

Andrea Milton, Dietician
In 2020, I began to pull together over a hundred thousand words I had written into a book to tell of my own transformation and the strategies I've taught others. In this synthesizing process, I realized that it took me much more than Mindfulness or any single approach to achieving happiness, effectiveness, and optimization.
Even the entire Buddha's teachings which are extensively detailed and a great foundation for my sustainable happiness hadn't been my solo source. Just learning how emotions are made was a substantial help in becoming emotionally sober. Decoding Self-Love Deficit Disorder in myself was another incredible journey. I had drawn from neurology, quantum physics and artificial intelligence, and many other sciences. More importantly, spending quiet time in dozens of 10-day silent retreats and regular visits to monasteries around the world guided my process to skillfully decode faulty notions and re-coding my mind with a proper understanding of how life works.
Creating a template that includes the utmost compassion and kindness for myself and others. One that reliably and consistently produces high-quality happiness, meaning, and success.
Studying Life Optimization with Manijeh has improved my life in many ways. I've become a better leader and manager by integrating qualities of empathy, loving kindness, self-compassion, and equanimity into the workplace. My insomnia, stress, anxieties, and self-doubts have greatly diminished. I feel far more patient, aware and comfortable with myself.

Meryl Lander, VP of Operations, Global Tech Company
More About The Optimization Method
In my 15-year teaching career, out of thousands of students, after learning all that I taught them through the UCLA MAPS courses, two cohorts continued to gain an even deeper understanding of life for a consecutive seven years. Yearly program topics included Awakening to A Magnificent Self Through Mindfulness, One Year to Live, the Four Noble Truths, Karma and Not-Self, Knowing Reality for Happiness, Cultivating the Authentic Self, and this year From Dharm to Life Intelligence. While I have grown tremendously through designing and teaching these and countless other courses, my students have expressed feeling inspired and invigorated by my genuine personal process and growth. How I've gone through unthinkable grief and suffering, grown, and gained clarity, equanimity, and understanding of life.
I think, they also love my adventurous search to find diverse high-quality learning material. 🙂
I am forever in debt to Manijeh. Her teachings have empowered me to push the boundaries of my comfort zone. My life has been immensely enriched. The practice of cultivating wisdom and wholesome qualities has brought me peace and happiness. Manijeh's wide range of topics have increased my awareness and love for all living beings and our environment.

Randy Shultz, Entrepreneur
Every year, I'd go on retreats, get guidance from my teachers, and design a yearlong program suitable for my students' development and optimization. To continue reducing suffering and increasing fulfillment in life, I expanded my areas of knowledge in other corners of life. Discussing Artificial Intelligence and Climate Change with experts brought Mindfulness to a broader perspective and the necessity to extend conscious awareness of non-harming to all beings, in practical ways.
Taking an inventory of the training materials I've designed and taught for the book my strategies became synthesized into two comprehensive models. 
A grand model of Life Intelligence in three dimensions, 3DLQ, and a Five-Stage training model to achieve Life Intelligence.
The collection of these two models is the Life Optimization Method. The brilliance of LOM is that it can be utilized for personal development as well as to train others in any human development context, including in business, government, and academic settings. LOM is adaptable to any generation, gender, or cultural background, which I look forward to sharing with you in this workshop.
Understanding my mental patterns and expectations, has expanded my horizon, from hopelessness to hopefulness. Watching the real me emerge, I am encouraged to expand out of my comfort zone, blossoming into living life fully.

Bonnie Janofsky, Composer
I understand the human soul and psyche in a deeper way. People come with so many experiences and stories. I help them sort out their expectations vs. reality. With these classes I have become a better therapist. 

Sarit Ofir, Psychologist
Must Act Now.
With planetary instability and concerns about the future of humanity, we can no longer think of stress reduction and healing trauma for the benefit of the individual. We need training that helps prevent trauma and or ready people for trauma. A comprehensive approach to helping you and your clients understand how the environment is an integral part of our happiness and to develop deeper relationships with the earth, systems that govern life, and what it means to be part of the human species.
There is war, protests, discrimination, and so many other issues that arise from human ignorance due to a lack of proper training. The future generations face problems they did not create. They need us to become much more intelligent in life and pass that intelligence on. 
Join In to Unlock Human Potential
Everyone deserves to live a happy and sane life.
Why the Life Optimization Method?
Are you banging your head against the wall, tired of clients who are stuck in past traumas and endlessly complaining? The LOM includes strategies to help address clients' relationship with life to improve their healing process and journey to freedom from suffering.
Do you have some unresolved issues and traumas? Can't always follow your own advice? Does the Imposter Syndrom kick in sometimes making you feel doubtful and disappointed in yourself?
Of course, you're human too. Developing LOM for yourself will help you heal, and become more connected, clear, and confident.
Do you want to incorporate Mindfulness or spiritual wisdom practices into your work with clients but can't quite use strategies out there nor able to transfer those principles and benefits to your clients? The LOM provides the perfect content and link between spiritual practices and psychotherapy and coaching/training.
the Life Optimization Method takes the Benefits of the Mindfulness Movement to a Whole Other Level.
WHEN YOU SIGN UP YOU WILL RECEIVE
The Five-Stage LIFE Optimization Method
by Dr. Manijeh Motaghy
You will have the opportunity to receive a comprehensive authentic and tested five-stage human development methodology that can adapt and improve any background or age group.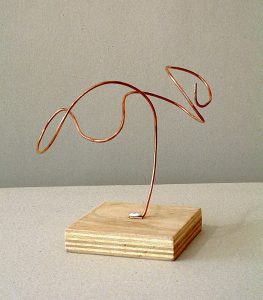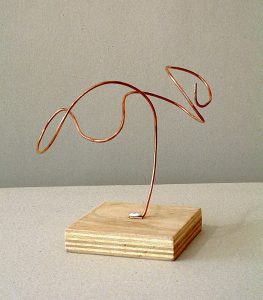 7 Self-Paced Training Modules
You may take your time to review the material and do the suggested practices at your own pace.
Each module will provide context, application, and benefits of the teachings.
All in One Course
One hub for development
This course offers the means to cross-reference and link universal principles with psychology, secular Mindfulness practices, Planetary Sciences and solutions, pertinent information about the human brain, emotions, and lifestyle applications, all in one place. We will also address general anxiety and ecoanxiety.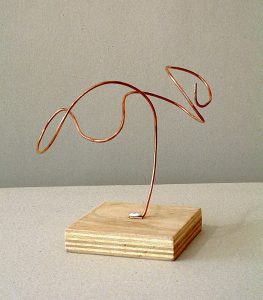 Weekly Live Sessions With the Creator of LOM
Dr. Manijeh Motaghy will provide insights and clarify any misunderstandings.
Your group will meet at a certain time every week to review the material, gain expanded knowledge, and explore applications of LOM in various contexts.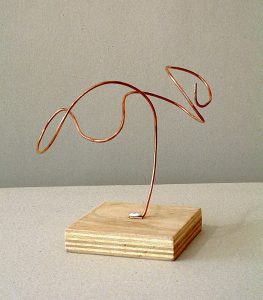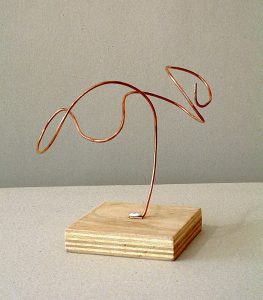 Ongoing Development
This is a pathway to sustainability for happiness and life on earth.
Your journey does not end here. You will join a community that continues on the same path of development, transformation, and optimization. This a real opportunity to expand, develop, and transform your practice, and your clients' lives. To build healthy active resilience against traumas of life.
Essential Readings & Books
In this course, you will receive a list of essential readings and books to help expound on topics and further develop the grounds for a better understanding will be built on. We want you to receive more than you asked for.
PROGRAM SUMMARY
A Five-Stage Interdependent Life Optimization Methodology by Dr. Manijeh Motaghy
All in One Course
Seven Training Modules taught by Dr. Manijeh Motaghy
Seven Weeks of Live Coaching & Q&A Sessions with the creator of LOM
Presentation, Transcript & Audio Downloads
List of essential books and readings
Plus These Bonuses
Bonus 1: You get to attend a Half-Day Rejuvenating Retreat to take in all that you've learned
Bonus 2: You'll receive a digital Preventive Accountability handbook.
Bonus 3: You'll receive an invitation to the monthly Life Optimization Connection Hour. Meet like-minded people, develop meaningful friendships, contribute to topics of your interest, and learn and grow.
Bonus 4: You'll be put on a list to receive a signed copy of the book about the Life Optimization Method. (pending completion and publication)
Bonus 5: You'll get the BRING LIFE BACK TO EARTH: A Handbook of How to Live Intelligently to Consciously Preserve Natural Resources.
Instructor's Bio
Dr. Manijeh Motaghy is an Organizational Psychologist and UCLA Authorized Mindfulness teacher. She has designed and implemented hundreds of courses and retreats and taught thousands of people, published hundreds of blogs, and spoken at numerous conferences and summits. She is a certified InnerMBA Leadership Trainer. She has trained teams and executives at fortune 500 companies.
Most importantly, she learned to heal herself and her own childhood traumas and gained optimal inner peace and joy.
Manijeh's ongoing practice, development, and Life Optimization Methodology continue to have a real positive impact on her students, clients, and the global community.
My approach was noticed by a team of researchers working on the Planet Positive 2030 project at Stanford Advanced Technology for a Sustainable Planet. She has been offering recommendations on how to address human transformation in order to accomplish a Positive Planet status in 8 years.
Act Now
Evidence of ecological breakdown is all around us and within us. We must act to create harmony and build resilience for harder days to come.
Sign up before Dec. 15 and take advantage of a $200 Early Bird Discount.
The first 5 people who sign up will receive five hours of Private Session With Dr. Motaghy for only $500 – a $2500 value.
You may elect to pay in two payments
Guarantee
We believe in our program so much that we are willing offer you full refund within the first seven days of the course. If you did not think the course is for you let us know before the second session and we will return your money no questions asked. This must be within the fist seven days of the program start day before the second week of class meeting. NO Exceptions.